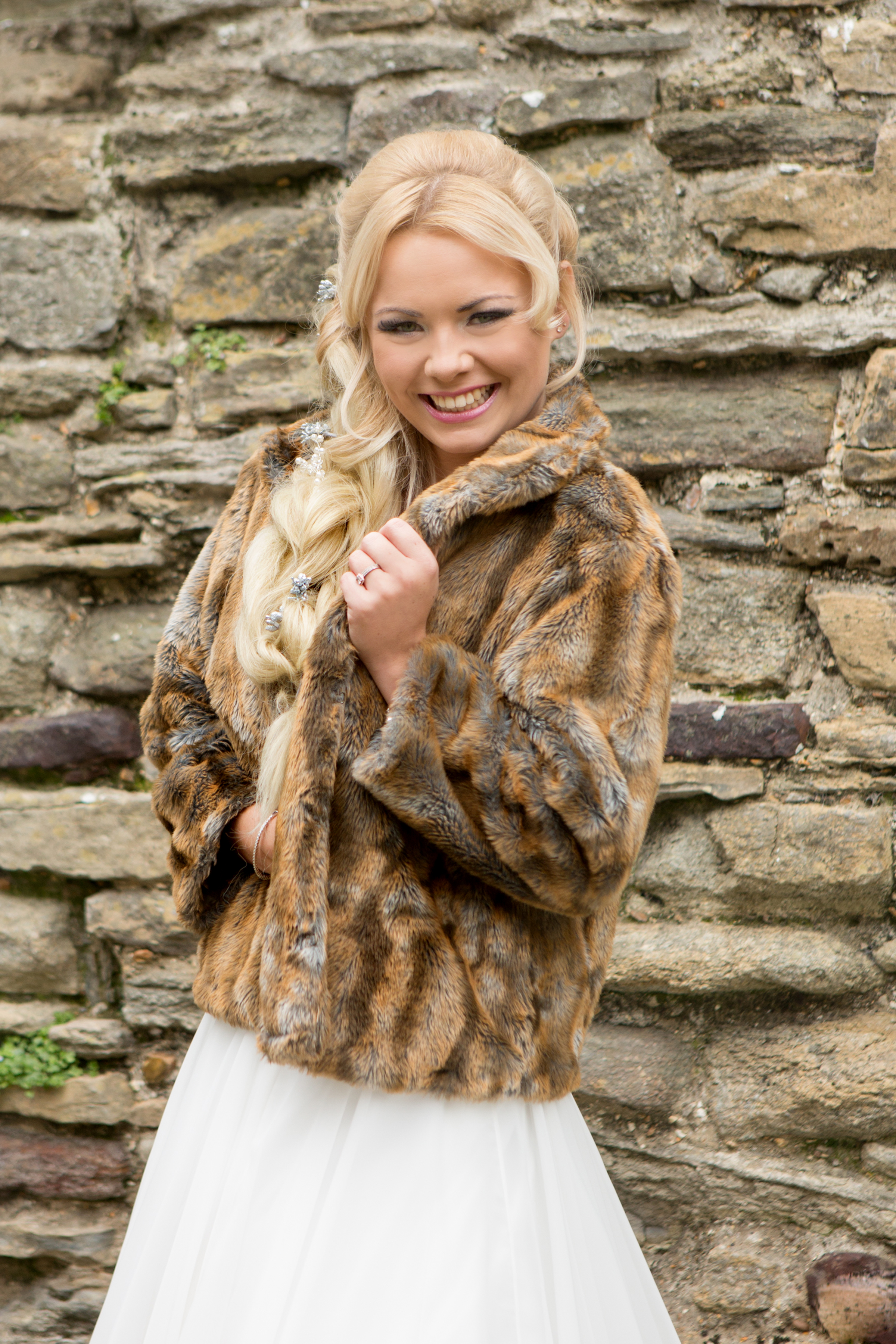 One day in December 2017 myself and Stephanie from Stephanie Frances bridal organised a Winter bridal photo shoot at one of my favourite wedding venues The Kings arms in Christchurch . We asked the talented katie from Kn Photography to be our photographer , we have worked with katie before and she is fabulous ! Our models Ami and Kerrie wore beautiful gowns from Stephanie's shop in Southbourne , flowers from The Flower room which is located inside Stephanie Frances bridal and also Simply Flower another popular Dorset wedding supplier I have worked with at weddings .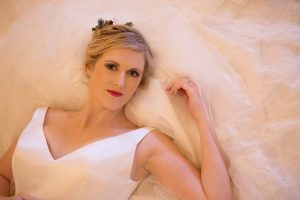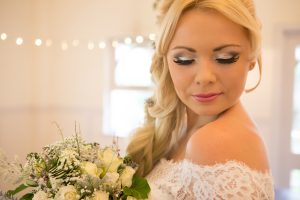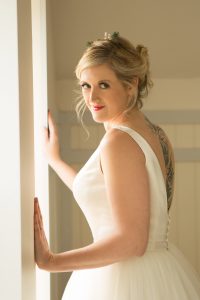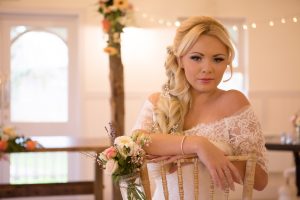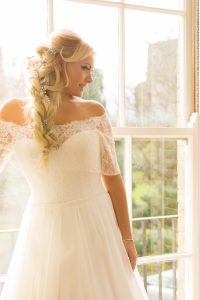 The christchurch priory ruins outside were perfect for our theme as well …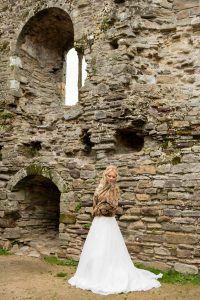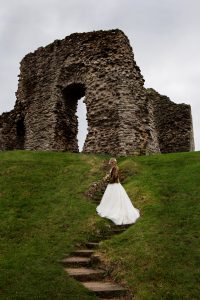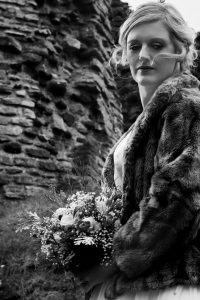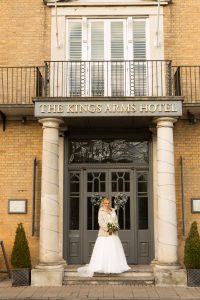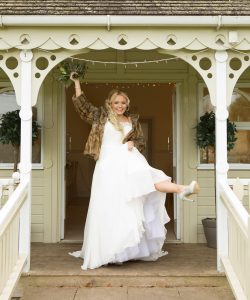 Ami our blonde model has a short bob so I created her loose side twisted braid updo using a three quarter wig piece for that much desired bridal hair style .Smokey silver sparkly glitter eyes using NYX Pigments and Ardell false lashes for that dreamy princess bride look
kerrie was our other model and I created a updo with a braid on top , dressed with Winter flowers and berries . Gold glitter eye shadow and red lips , I used my favourite Arbonne foundation on both ladies for that flawless finish .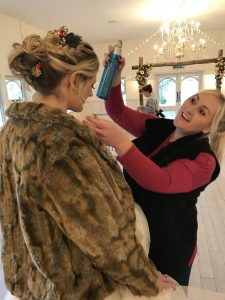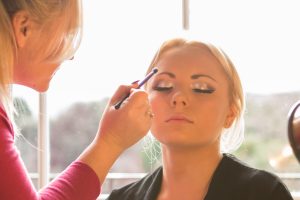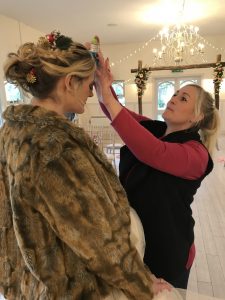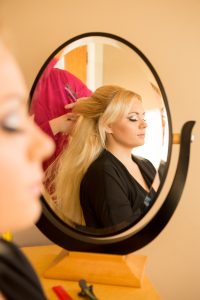 The Kings arms in the town centre of Christchurch has a great bridal suite to get ready in and the Pavilion across the road is beautiful for your wedding cermony we dressed it with fairy lights for our shoot